~New Beginnings~
We now have some foods and specialty treats. Soon to have grooming supplies & CBD oil for people and the pets who love them.
​
The Simple Food Project - Contact Us
Please contact us regarding this wonderful dog food!
info@petsharmonyhealth.com
https://topdogtips.com/the-simple-food-project-rev...

Freeze drying is a way of preserving food by removing about 98% of its water content. This process preserves the food while still maintaining its nutritional content, flavor and color. The Simple Food Project uses this technology to create their line of freeze dried dog food.
When you're shopping for a food for your pet, his age, size, allergies or food sensitivities, overall health condition and activity level need to be taken into account. Most commercial dog food products offer a complete and balanced diet for a certain type of dog. Be sure to read the label carefully to ensure the food you choose is formulated for your dog.
The Simple Food Project recipes are complete and balanced for adult dogs, so you should not feed them to puppies. If you're looking for a new diet for your adult dog, I'm sharing all of the details about The Simple Food Project in this review including the quality of the food, its health benefits and pricing information.
The raw food diet has been shown to have benefits for a canine's health. However, many dog owners are leery of feeding of raw food because of the risks of bacteria and disease associated with it. It also takes time to research raw dog food recipes and prepare the meals.
The Simple Food Project is as quick and convenient as dry kibble, but the ingredients are a much higher quality. They use dehydrated fresh food and freeze dried raw pieces. The meats and produce used in their recipes are grocery-grade.
All of the recipes are limited ingredient with just 14 ingredients each. All of the ingredients are sourced in the United States. These foods are also grain-free.
According to the company's website, they cannot be labeled a 'human-grade company' because they would need to manufacture at least one product for humans in their facility to do so. Since they don't, they cannot use the claim. However, they do insist that all of their ingredients are human-grade.
The Simple Food Project uses freeze drying and dry roasting procedures to preserve 97% of the natural nutrients in their ingredients.
All of the vitamins and minerals included in The Simple Food Project recipes are from natural food sources. This means they don't add any supplements to their meals.
As you will see in my video review above, both of our dogs love all of The Simple Food Project recipes. They have three recipes to choose from:
Chicken & Turkey

Beef & Salmon

Duck & Trout
I only received the trial packs, but our dogs didn't experience any GI upset after eating these meals. So, my dogs loved them, they offer excellent nutrition from safe and very healthy ingredients – why isn't everyone feeding their dog this food?
Unfortunately, The Simple Food Project meals are not affordable on every budget. You can purchase the trial size boxes (like the ones shown in my video review) for $2.48 each or get a bundle of all three flavors for $6.99. This is a great option if you'd like to test the recipes to see which ones your dog likes before buying the larger packages.
You can purchase a 1.5-pound box of food for $27.99, a 3-pound box for $49.99, or a 6-pound box of food for $84.99. There is also an option to purchase an 18-pound bulk box for $238.99. Some pet owners re-hydrate this dog food with water, but there is no need to do that unless your dog has dental issues or just prefers a moist food.
If you do the math, the 18-pound bulk pack costs $1 per pound. That is much more affordable than some other comparable dog food $13.33. According to the feeding guidelines, you could feed a 50-pound average dog for 51-60 days with the bulk pack. That would be a total of $3.59 – $4.23 a day. Definitely more expensive than most kibbles, but much less expensive than other dehydrated dog food products.
Of course, dog food products made with high quality ingredients are always more expensive. They have to pay more for their ingredients, and that added cost has to get passed on to consumers.
I always recommend that dog owners buy the highest quality dog food that they can afford.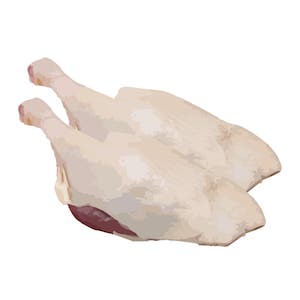 Duck
Duck is a cooling protein, especially great for dogs who run a little hot. Our ducks are Midwest-local, coming from Indiana.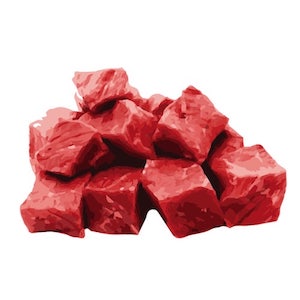 Beef
Grass-fed beef is a great source of Omega 3s like EPA and DHA. Our beef comes from pasture-raised cows in Wisconsin.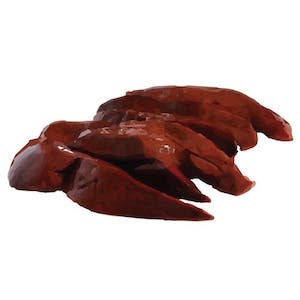 Beef Liver
Liver is a highly concentrated source of Vitamin A, and also contains folic acid, B vitamins, and iron.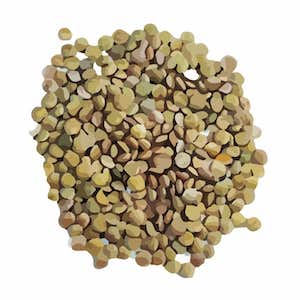 Lentils
Lentils are high in protein and fiber, and a great source of zinc, potassium, and iron.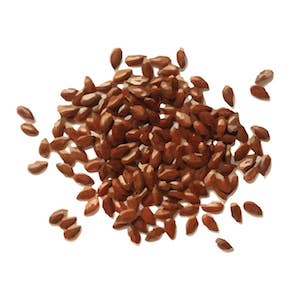 Flax
Flax is a crazy good source of Omega 3 fatty acids which is great for skin & coat health. The Dakotas supply us with our flax.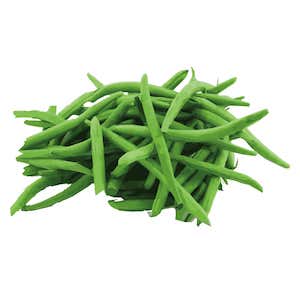 Green beans
Green beans are high in fiber, and are a great source of K, C, and B Vitamins. Ours are locally grown here in Wisconsin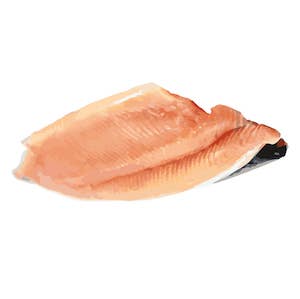 trout
A fabulous source of Omega 3 fatty acids (and bonus: it's a MEAT-based source which is great for carnivores). Caught from the Great Lakes!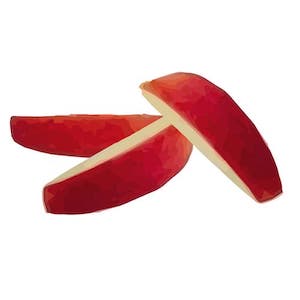 Apples
Our Washington apples are high in Vitamin A and Vitamin C. Apples are also good for freshening up stinky dog breath.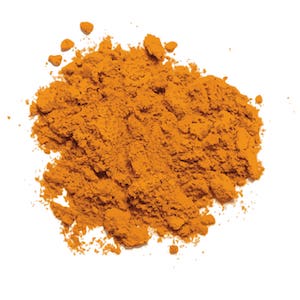 whole ground krill
Meat-based source of EPA and DHA. A great way for the natural carnivore to get those essential Omegas!
Pumpkin Seeds
Pumpkin seeds are a good source of dietary fiber and are great for digestive health as a whole. We get them from Oregon.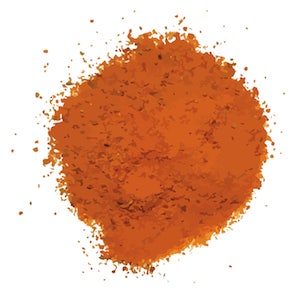 organic turmeric
Turmeric has been deemed a natural anti-inflammatory and can also support gastrointestinal function.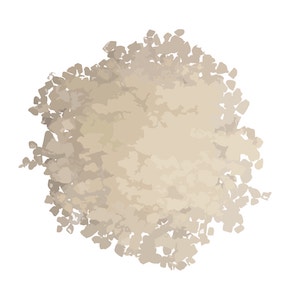 salt
Salt is a natural source of sodium, potassium, iron and zinc.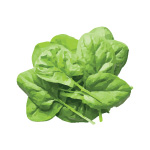 Spinach
A natural protein source full of iron, zinc, calcium and Vitamins A, E, C, K, and B6.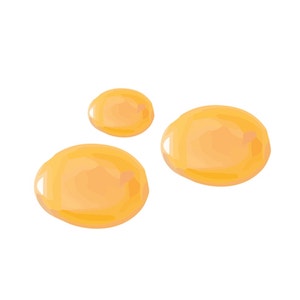 mixed tocopherols
Part of the Vitamin E family (akin to vegetable oil) & often used as natural preservatives to maintain freshness.